How is Gum Disease Treated?
If you show signs of gum disease, or your mouth and gums are painful, please make an appointment at Schmakel Smile Design right away! We'll assess your condition and discuss treatment options with you.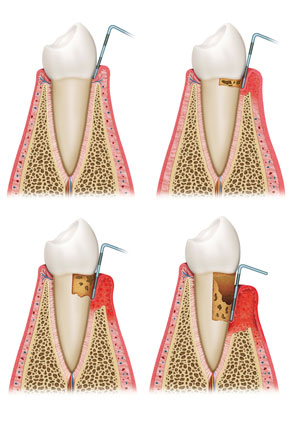 We treat gum disease in the following ways:
Scaling and Root Planing
Laser Treatment
Pocket Reduction Procedures
More Frequent Hygiene Visits
It's important that you maintain your gum health with regular brushing, flossing and maintaining your preventative visits at 3,4 or 6 months, whatever your hygienist and Dr. Schmakel recommend for your maximum oral health.